REFURBISHMENT RESIDENTIAL PROJECT
Hazlemere Commercial was appointed as the Main Contractor to carry out replacement window works on the nine-story YMCA building in Hayes, West London.
Although the building remained occupied throughout the work, inconvenience to the tenants was minimal.
The contract involved replacing windows to the existing accommodation. The site is surrounded by busy roads and close-proximity buildings, and work covered from the first to the ninth floors.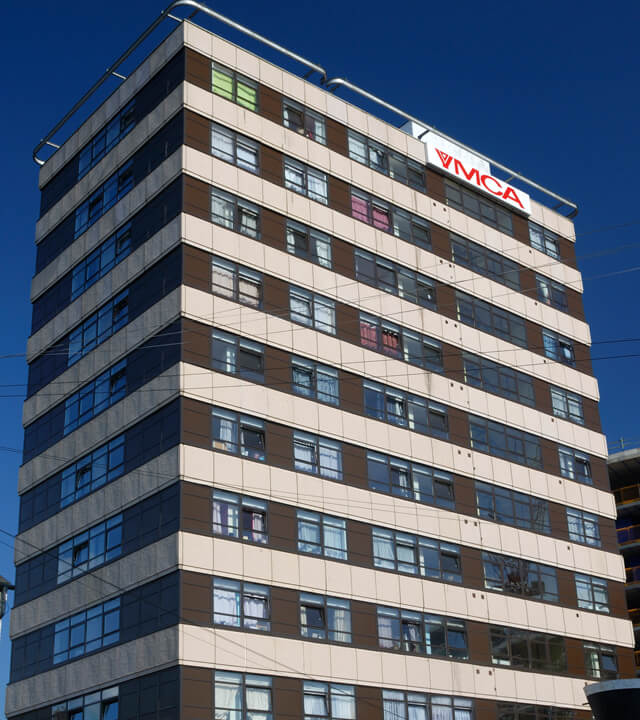 The challenges presented by being unable to scaffold the building (due to the surrounding roads etc) was met by using SGB Mast Climbing Work Platforms throughout the entire installation programme, which extended for five months from January 2008.
Hazlemere manufactured all the Sapa Dualframe 55 aluminium tilt before turn double glazed windows at their High Wycombe factory on Cressex Business Park, before their installers fitted them into this high rise building. Despite being prevented, for safety reasons, from working during periods of high wind speed, the project was completed ahead of the agreed timescale.
Place your project in the safest of hands
Give us a call if you'd like an expert opinion on your project plans, we'd love to hear from you.