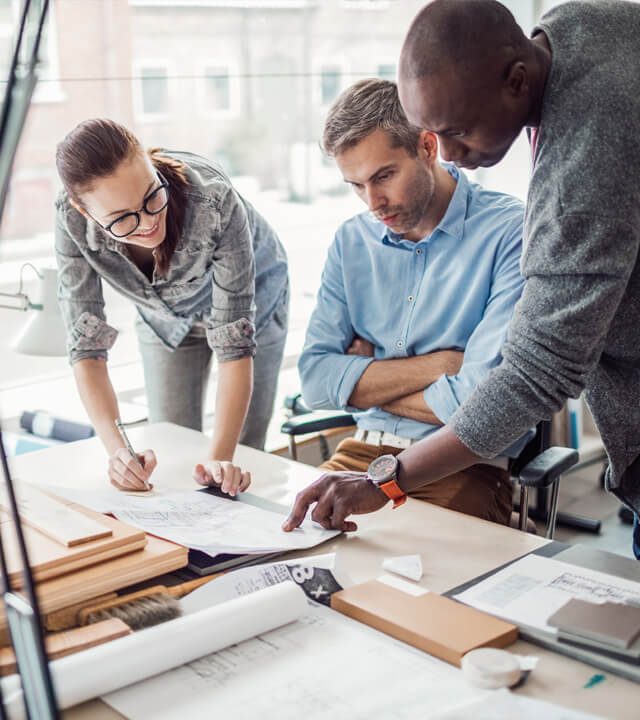 Our in-house team boast all the skills to deliver your project as expertly and efficiently as you expect and need. Your first port of call is likely to be our team of designers and estimators who offer concept design and product suitability advice. They are also more than happy to assist with the provision of specification details and special project requirements if you'd like an initial project discussion on site. And of course, they will provide you with budget and cost information plus guidance on project delivery and installation scheduling.
Our technical department take responsibility for your technical construction drawings and will help with planning and building control submissions. Projects with complex performance requirements covering wind loading, thermal efficiency, ventilation and solar gain are a speciality.   
At production stage your aluminium windows, doors or curtain walling will be manufactured in our 56.000 sq ft head office and manufacturing facility in High Wycombe. Relying on our own skilled workforce and our cutting-edge CNC technology ensures the outstanding quality of products our reputation is based on.  
Once on site we employ the best fitting teams and on-site management to deliver the all-important installation of our product. And to tie everything together you need our sharp project management team, who ensure smooth delivery to handover, with clear communication to all stakeholders throughout.
The longevity of the Hazlemere team is the real secret of our success, with many of us having been with the company for well over 10 years. We have a phenomenal bank of industry expertise, that has been enhanced with the introduction of our next generation of experts who learn from the best and inject new ideas and vigour to keep everyone at the top of their game.
Get in touch if you'd like to discuss your next project with one of our industry experts.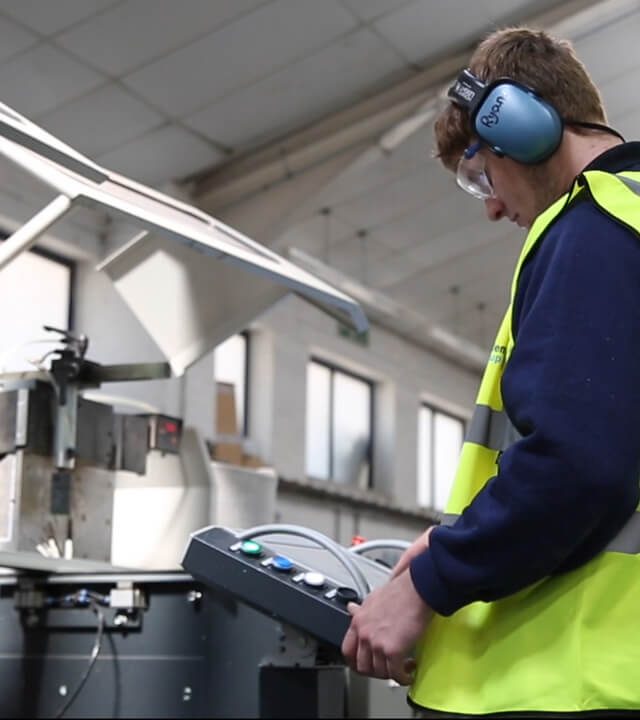 If you have a new project you would like to discuss, simply complete our form below and we will get back in touch.
Prefer to have a quick chat about your project? Give us a call on 01494 897600
Place your project in the safest of hands
Give us a call if you'd like an expert opinion on your project plans, we'd love to hear from you.