REFURBISHMENT RESIDENTIAL PROJECT
Du Cane Court is a large 1930s built apartment block. Hazlemere Commercial's client, Dorrington Investments Plc, commissioned an extensive refurbishment programme which relied on making survey and installation arrangements direct with individual tenants.
Installation started in 2006 as a rolling maintenance programme, which continued into 2009, with some work extending beyond this as some tenants seek inclusion in the refurbishment programme outside the main project timetable.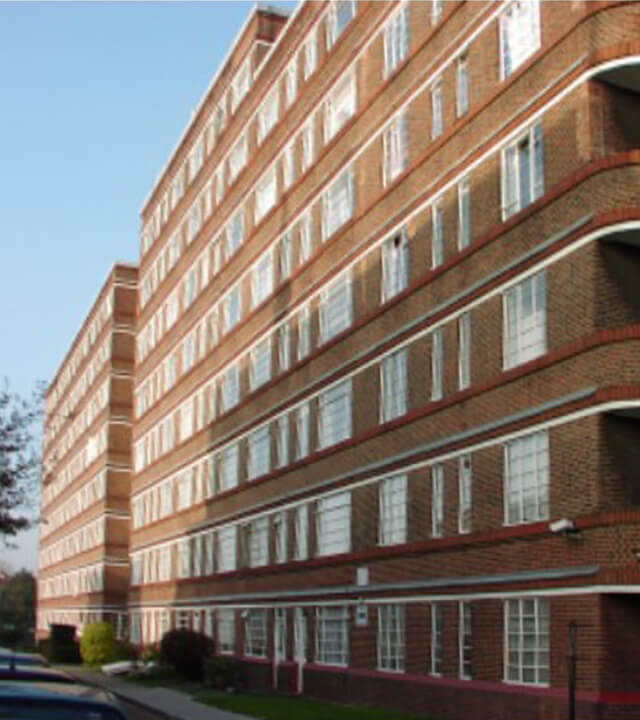 Hazlemere Commercial were ideally placed for this type of work, as they have the resources and experience required to manage the varying and specific needs of domestic customers. The use of the brand-leading Sapa Building Systems Dualframe profiles, which Hazlemere fabricate in their own production facility, enabled the complex installation timetable to be met. 
The actual products manufactured and installed by Hazlemere Commercial are Sapa Dualframe 55 aluminium double glazed casement windows, as these best matched the original sight lines, so the aesthetics of the block was unaffected by the replacement powder coated aluminium windows.
Du Cane Court is an Art Deco block, and a distinctive local landmark, it was opened in 1937 and, with 676 apartments, is the largest privately owned block of flats under one roof in Europe. It is so distinctive from the air that it was reputedly used as a navigational landmark by WWII German pilots bombing London during the War.
With a main phase value at £600,000 the Du Cane Court refurbishment project was a welcome addition to the Hazlemere Commercial portfolio. Some of the residents opted out of the original phases, and as a result, dozens of future apartment owners have since contracted individually with Hazlemere Commercial to replace their original leaky windows with thermally broken windows that exactly match the ones already replaced in the majority of the flats who took part in the initial 3 phases.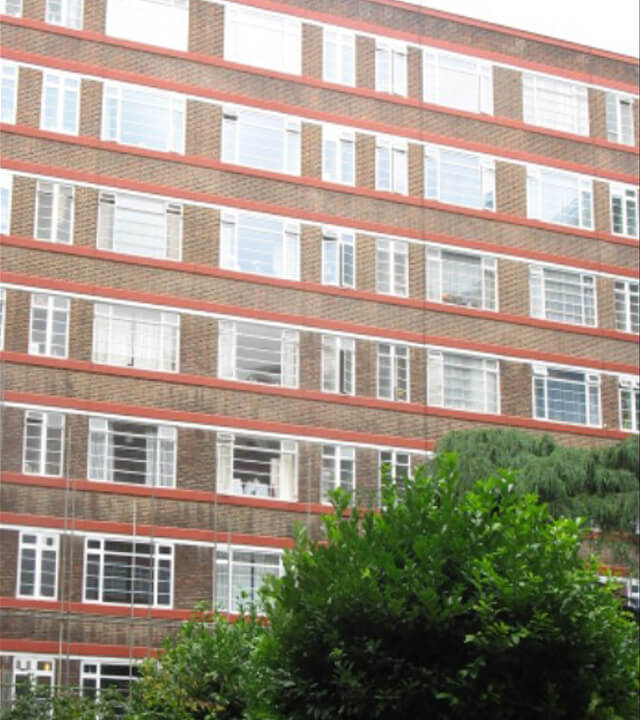 Place your project in the safest of hands
Give us a call if you'd like an expert opinion on your project plans, we'd love to hear from you.