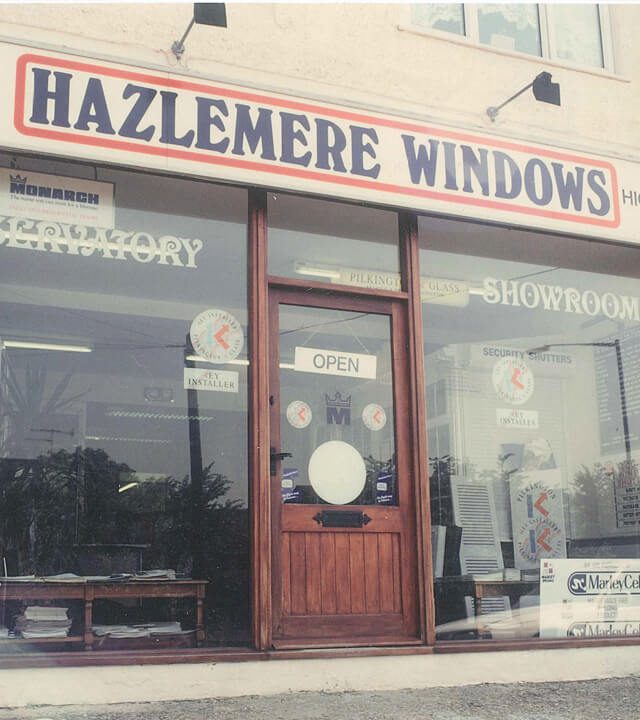 The development of Hazlemere Commercial in 1991 was a natural progression for the company following six successful years' supplying windows and doors to homeowners in and around the Buckinghamshire area. The business is still independently owned and run by the Braham family from our 56,000 sq ft factory and head office building in High Wycombe with a 100+ team of skilled designers, fabricators, installers and project managers.  
A strong sense of family is the cornerstone of our success, and the longevity of the commercial team has played a huge part in us becoming one of the largest suppliers of architectural aluminium products in the South of England.
We generally partner with local authorities, main contractors, management consultancies, schools, universities and property management companies. We'd love to have a chat about how we can use our decades of experience and extensive industry knowledge to add real value to your next project.
Incorporation of Hazlemere Window Co. Ltd
Hazlemere Commercial formed
Royal Grammar School, High Wycombe, window replacement
First £1m+ contract placed
Prestigious Du Cane Court residential project on Balham High Road
Award winning sustainability project at Bideford College
Purchase of new 56k sq ft factory & HQ Building on Cressex Industrial Estate in High Wycombe
£2.5m project at Merton Civic Offices
Iconic Ford Building, Brentwood refurbishment project
30th Birthday celebrations
30 Years at our current factory premises in High Wycombe
If you have a new project you would like to discuss, simply complete our form below and we will get back in touch.
Prefer to have a quick chat about your project? Give us a call on 01494 897600
Place your project in the safest of hands
Give us a call if you'd like an expert opinion on your project plans, we'd love to hear from you.