High quality aluminium systems
We have a 30+ year partnership for aluminium systems with the team at Technal, renowned throughout the industry for innovative door, window, curtain walling and façade solutions.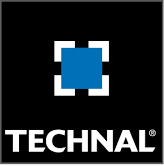 Dualslide Vertical and Horizontal
Dualslide is Technal's high-performance solution for vertical and horizontal sliding aluminium windows. Utilising advanced polyamide thermal break technology, Dualslide provides high thermal performance without the need for foam filled profiles or complex and costly sealed unit specifications.
The Dualframe 75 Si window system is suitable for installation in new build or refurbishment projects, particularly residential, educational and light commercial applications. Vents are designed to accept the full Eurogroove to ensure compatibility with a wide range of industry standard hardware.
The Si suite consists of a high-performance casement window, tilt before turn window, concealed vent, balcony window, pivot window, reversible window and window wall, a cost-effective alternative to curtain walling.
The Stormframe STII high traffic aluminium door is a versatile product suitable for a huge range of applications. Offering high levels of thermal insulation, Stormframe STII can achieve a U value of 1.8 W/m²k for doors without midrails, and 1.9 W/ m²k for doors with midrails (depending on size and glazing specification).
The 202 range includes an aluminium non-thermally broken door and non-thermally broken framing. Suitable for installation in new build or replacement projects in commercial or public buildings, the 202 Door can be constructed to form aluminium single or double doors and to be inserted directly into masonry, side frames or curtain walling.
TECHNAL MX Curtain Walling
All Technal aluminium curtain walling has all the visual, durable and low maintenance qualities of aluminium, and combines innovative technology and construction features with advanced manufacturing techniques for quality installation and long-term performance. The MX system is the result of Technal's ongoing product development programme and has been rigorously tested to BSEN standards for wind resistance, water tightness and air permeability.
A variety of Technal curtain wall applications are available using the same transom and mullion grid, giving specifiers the opportunity to vary the appearance of the building envelope, with all the design and construction benefits of one fully integrated
Building designers also have the benefit of consistent sight lines and interfaces across a project, whether the requirement is for low to high rise curtain walling, and ribbon, structural, beaded and sloped glazing.
Request Your Full Colour Brochure
If you would like to download a PDF of our brochure, simply complete our form below.
Prefer to have a quick chat about your project? Give us a call on 01494 897600
Place your project in the safest of hands
Give us a call if you'd like an expert opinion on your project plans, we'd love to hear from you.