Hazlemere Commercial acted as Principal Contractor on this substantial replacement fenestration project which involved the complete refurbishment of the external façade to a 14 storey tower building with a further two 2 storey wings.
The project involved the replacement of approximately 2,000 fifty-three year old windows, cleaning of the external brickwork and mosaic tile façade, upgrade of lightning conductors, external redecoration, internal redecoration of two fire exit stairwells and the replacement of 14,000m2 of suspended ceiling tiles.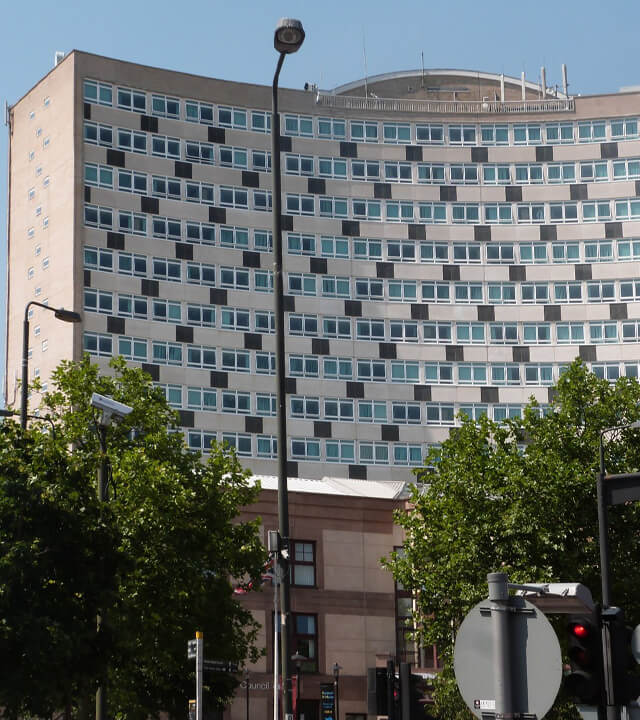 As part of this project, we worked closely with Major Projects Manager for the London Borough of Morden, David Leed. Mr Leed commented on his role as Projects Manager:
"As Major Project Manager I'm responsible for making sure that all the large projects we carry out on our corporate buildings are completed successfully. When we're working on a large project it requires full coordination and support from the facilities management team, planners, building control, IT, communications and cleaning contractors as well as the main contractor."
As part of this project, Merton Civic Centre was "encased" in 420 tonnes of scaffolding after an independent glass and glazing consultant deemed the original single glazed steel framed windows as "unfit for purpose".
As part of the replacement windows  contract, Hazlemere Commercial recycled all the old steel windows, then replaced them with highly thermally efficient aluminium double glazed windows, manufactured from 100% recycled aluminium billet. The Sapa top swing reversible windows enable each window to be cleaned safely. Mr Leed made further comments, stating:
"I was involved from the start when we put together the tender documents to now when we're checking that every window is properly installed! I'm the project designer which means that I make sure that all aspects of the project are completed in the way we require. I was involved in putting together the specifications for the window and door replacements, scaffold design, concrete and brickwork repairs, ceilings, removal of the old ventilation system and much more."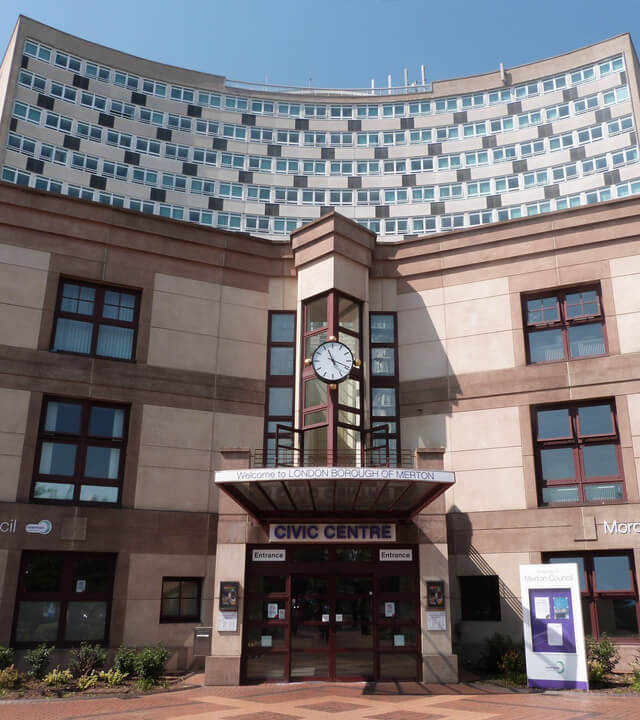 With regard to his experience working with Hazlemere Commercial, Mr Leed was upbeat and positive.
"I'd also like to thank Hazlemere and all of their sub-contractors who have done a great job particularly Joe Cross, Hazlemere's Site Manager who has taken ownership of the project and gone beyond the call of duty ensuring each area is complete on time and any remedial works are carried out swiftly and with no fuss. And the downs of the project…there haven't been any!"
At Hazlemere Commercial, we seek to assist our clients at every step of the process to ensure that every project runs as smoothly as possible. We are delighted that this project was a success and look forward to any future collaborations with Mr Leed and the London Borough of Morden.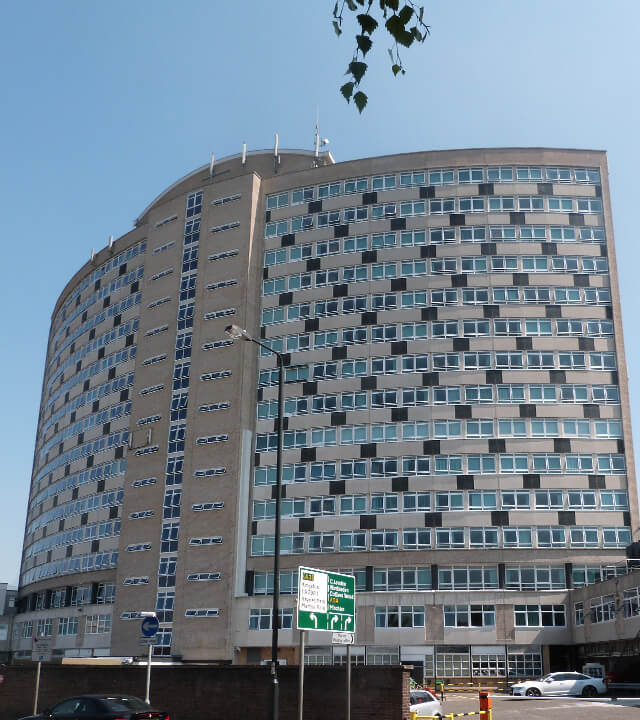 Place your project in the safest of hands
Give us a call if you'd like an expert opinion on your project plans, we'd love to hear from you.