Epping Forest District Council Main Civic Offices
Having completed phase one (The Conder Building) in 2010, Epping Forest District Council were so pleased with the quality of Hazlemere Commercial's replacement aluminium windows and standard of workmanship that they commissioned a second larger phase.
The second larger phase of replacement coloured aluminium windows in 2014, that were manufactured and installed by Hazlemere Commercial in 2015.
The £320k contract saw Hazlemere go the extra mile to replace the building's existing windows with thermally efficient, thermally broken alternatives, as the under pass vehicular access had to be bridged over with scaffold, and the majority of the existing windows had blind boxes, which when removed left a larger than usual structural openings, so every one of these had to be carefully packed out and then trimmed with matching RAL coloured aluminium pressings.
Hazlemere Commercial manufactured the bespoke powder coated Sapa Dualframe 75SI aluminium casement windows in matt RAL bright yellow, dark grey, white and bright blue, then installed them on time and on budget.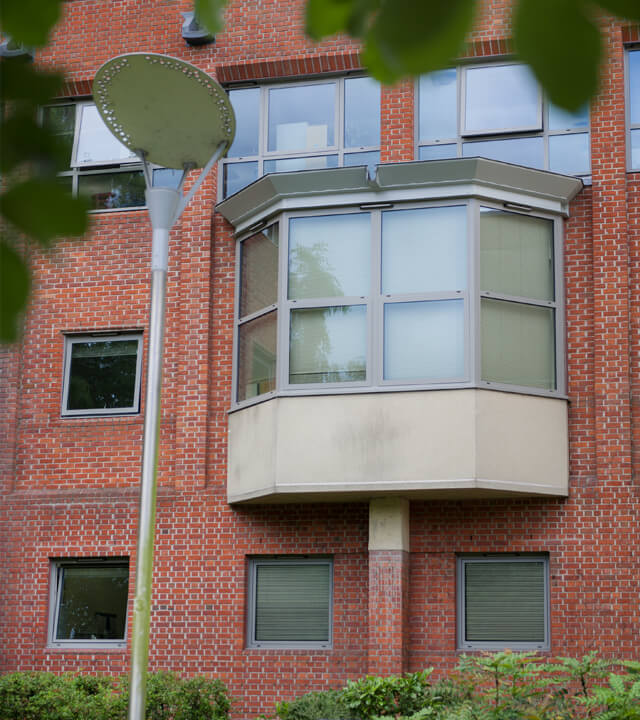 "Where there's offices, there's hundreds of thousands if not millions of pounds-worth of expensive equipment," commented Tony Beale, Hazlemere Sales Director. "For us as installers, that means we have to get the security right first time."
"The windows will always be the average burglar's first port of call when they're trying to force entry to a building of this type – so to further enhance the already impressive security credentials of Sapa's robust Dualframe casements, we fitted them with toughened laminated glass to ground floor and easily accessible areas."
"That wasn't just for security considerations, though – it's also a way of ensuring the safety of people inside the building too, by preventing them from sustaining injuries from broken glass."
Tony continued: "The project presented us with other challenges. Local authority buildings are full of busy people doing incredibly important work. It's therefore crucial that we not only do the installation work to the highest possible standard, but manage that while minimising disruption for the council and its employees."
"Over years of experience working on complex local authority jobs, we've learned how we can do exceptional work without disturbing everyday operations – and we want to thank everyone employed at Epping Forest District Council for their help and co-operation. We're delighted by how the project turned out."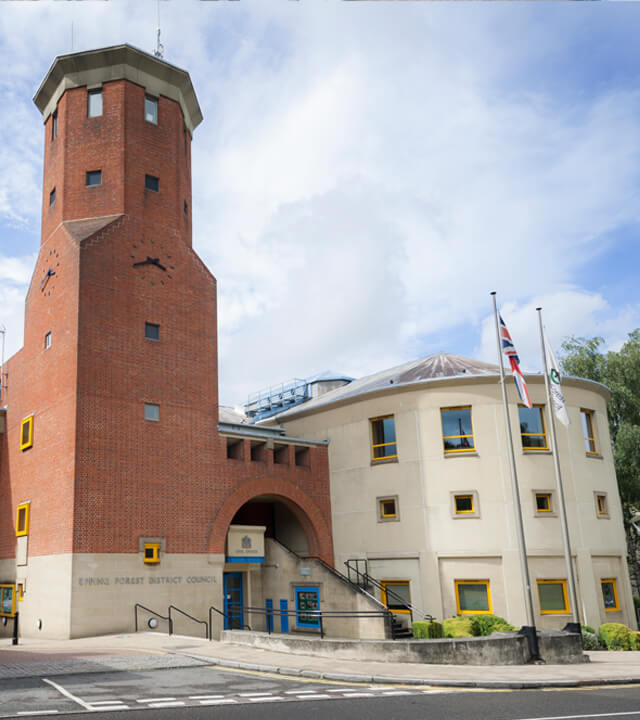 Place your project in the safest of hands
Give us a call if you'd like an expert opinion on your project plans, we'd love to hear from you.