REFURBISHMENT EDUCATION PROJECT
Burton & South Derbyshire College
In 2017, acting as Principal Contractors, Hazlemere Commercial completed a very sizeable total refurbishment project for Burton and South Derbyshire College.
Given the significant changes that the new external fenestration design had to the original buildings, this project took many months of careful thought and involved careful logistical planning and execution.
Hazlemere Commercial had an on-site dedicated Project Manager to oversee each phase of this presitgious refurbishment, which modernised the existing educational buildings, improving the teaching environment and future proofing the College by increasing the commercial property's lifespan.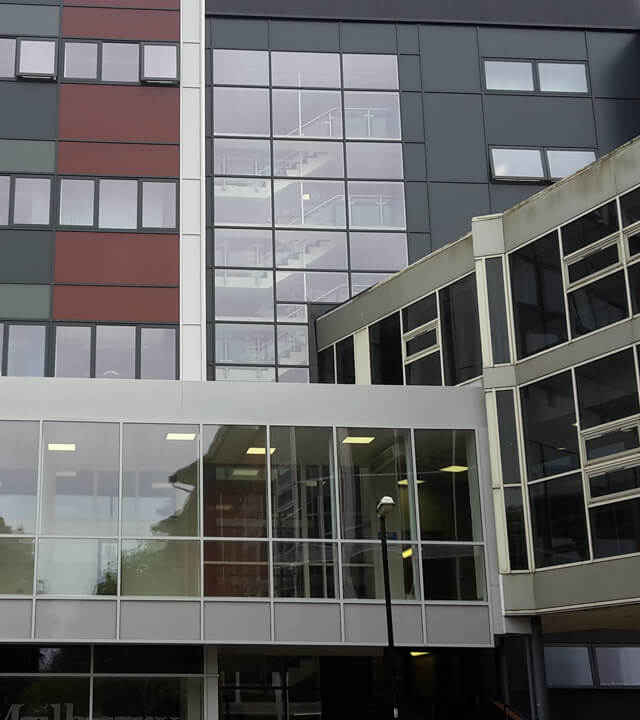 Hazlemere Commercial had to co-ordinate the many different trades that were involved in such a significant re-vamp of the different teaching blocks involved.
This huge refurbishment project specified a complete new double glazed fenestration facade to every elevation, roofing works, electrical works, a terrace screen, refurbishment of stairwells and atrium, plus the manufacture and installation by Hazlemere Commercial in their High Wycombe factory of new high performance multi coloured double glazed glass, dual coloured Sapa Elegance 52ST double glazed aluminium curtain walling that were RAL 7016 Matt externally and RAL 9010 Gloss internally with matching new dual coloured Sapa DF75 Si aluminium casement windows and bespoke dual coloured double glazed Sapa Storm Force ST commercial aluminium entrance doors that were RAL 70-16 Matt externally and RAL 7047 Matt internally.
Burton and South Derbyshire College is a corporate member of the Chartered Institute for Further Education, a mark of excellence which recognises quality in the areas of governance, leadership, professional development, teaching practice and community impact. Their aim is to provide their students with the technical skills they need for a successful career. According to their website "Leading names like Toyota Manufacturing UK, Microsoft, and St. George's Park (the Football Association's National Football Centre), help us to deliver world class training and learning environments."
Burton and South Derbyshire College celebrated its 70th Anniversary in 2018-2019, as it's website goes on to explain it "first began life as Burton Technical College in 1948 when the former Burton Technical Institution was given college status, after recognition by the Ministry of Education for its work in building, engineering and commerce. Burton Technical College operated under Principal, Eric White, and moved from Guild Street to new premises in Abbey Street in 1955.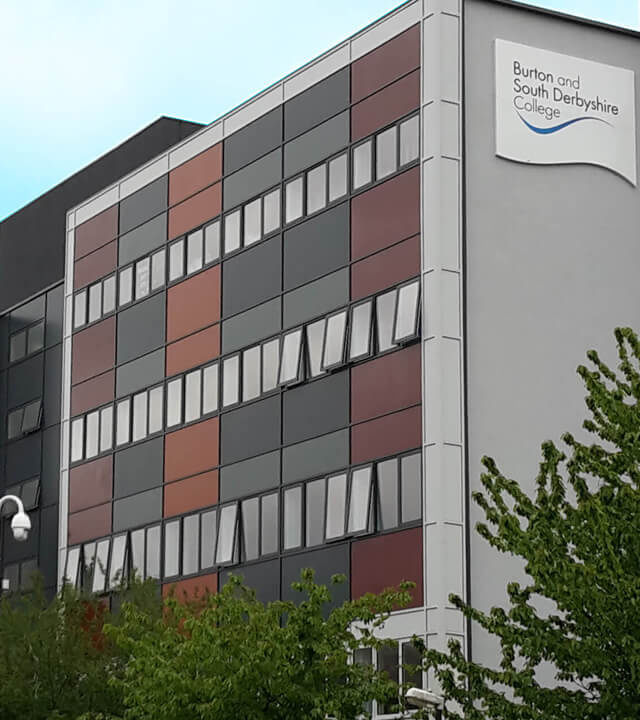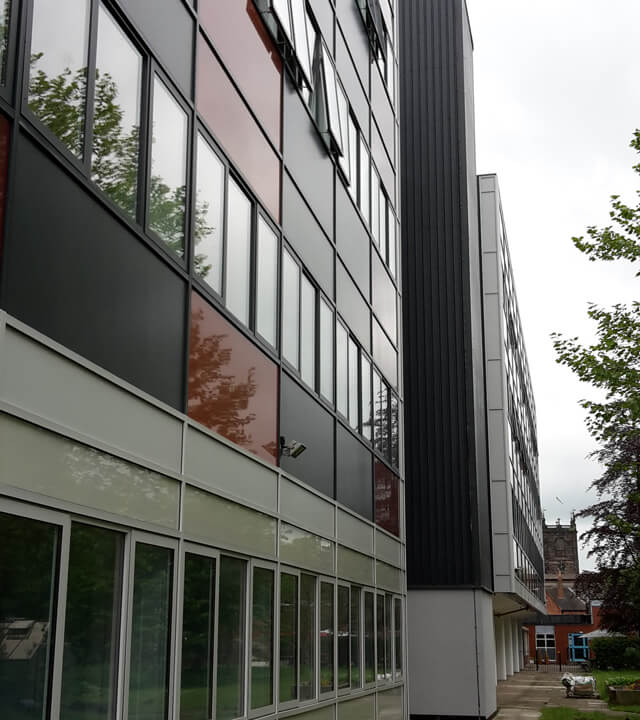 The College has seen a range of developments over the years, including the extension that saw the opening of the College's Creative Centre in 2002. Burton Technical College was renamed Burton College in 1998, before subsequently becoming Burton and South Derbyshire College in 2011, to mark the opening of the College's specialist Construction Academy in Swadlincote."
Place your project in the safest of hands
Give us a call if you'd like an expert opinion on your project plans, we'd love to hear from you.