Scandinavia House (Volvo) Maidenhead
Scandinavia House is located in Maidenhead, and is strategically situated immediately adjacent to Junction 9A of the A404(M) providing direct access to Junction 8/9 of the M4 Motorway, just 1.5 miles to the south.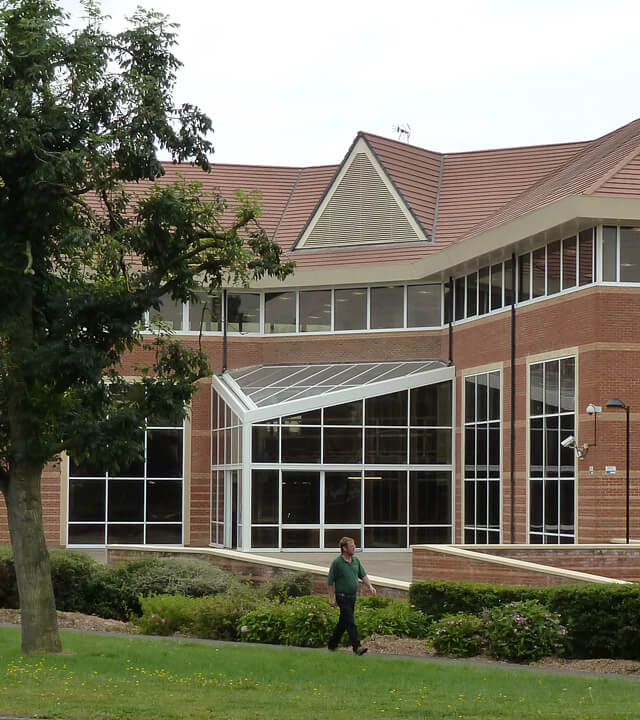 The property is a fully refurbished imposing three storey building, totalling 22,827 sq ft, with an impressive atrium reception area built by Hazlemere Commercial that is 1,023 square feet.
Hazlemere Commercial designed, manufactured and installed the impressive double glazed atrium that now serves as the main reception area for Volvo UK's Headquarters. The white powder coated aluminium structure uses three different products, but all from extrusions supplied to Hazlemere by Sapa Building Systems. The main 3 high quality aluminium products Hazlemere Commercial used to build the atrium were Sapa Elegance 52ST aluminium curtain walling, Sapa commercial 202 automatically opening and closing sliding aluminium entrance doors and Sapa Dualframe 75 aluminium double glazed fixed lights.
The Property was originally constructed in 1996. The current vendor undertook a comprehensive grade A refurbishment of the property in 2012, which now provides a stunning home for Volvo UK. The property provides open plan office accommodation over ground and two upper floors. The main buildings are of steel frame construction with brick elevations and double glazed aluminium casement windows under a tiled pitched roof. The works included a new imposing glazed entrance and a new glazed curtain wall building frontage.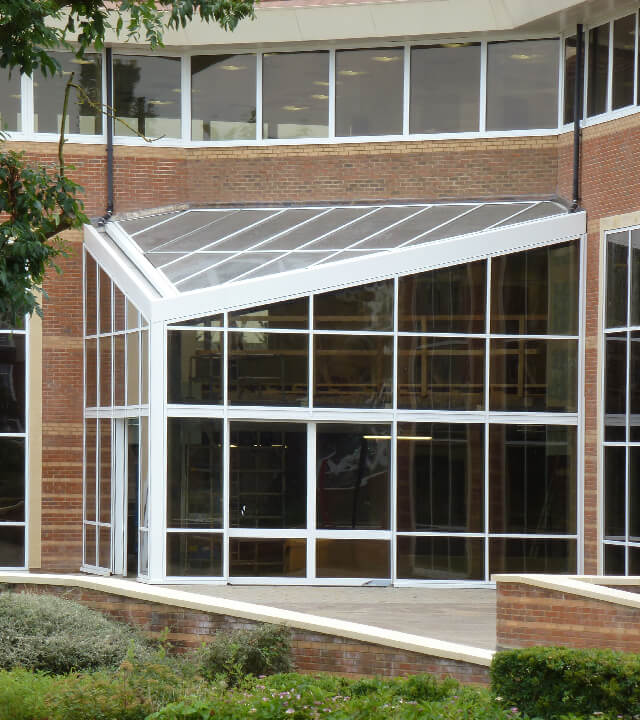 Place your project in the safest of hands
Give us a call if you'd like an expert opinion on your project plans, we'd love to hear from you.