This award winning sustainability project used 100% re-cycled aluminium billet in the production of aluminium Sapa 55 and 75 casement windows.
Hazlemere Commercial designed, manufactured and installed all the aluminium curtain wall windows and entrance doors for main contractors Morgan Sindall Group plc in conjunction with both the architect and Sapa Building Systems.
There was a huge effort made in the facade engineering to incorporate the Stow render panels to achieve the spans required, while giving the appearance of a seamless joint. The new college includes a 70m aluminium sloping curtain wall double glazed roof light.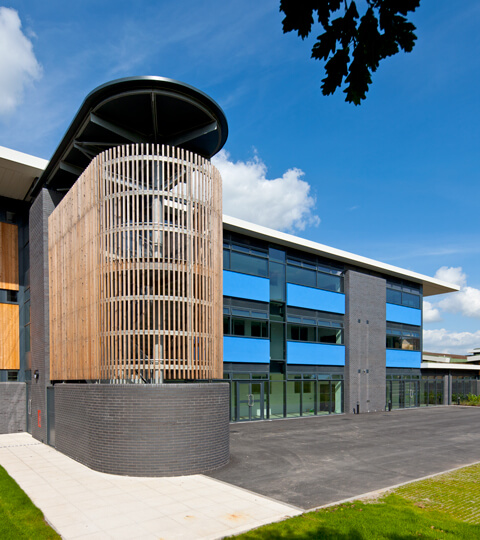 The construction of a new purpose built college was undertaken as part of the Governments 'Building Schools for the Future' programme, with the emphasis on using sustainable environmentally friendly, energy saving products, such as the double glazed aluminium frames that can be 100% recycled.

Place your project in the safest of hands
Give us a call if you'd like an expert opinion on your project plans, we'd love to hear from you.